The custom of stepping into a new phase of life should be memorable for both of them, but is it possible without a romantic honeymoon in Bali? Actually not. Honeymoon is an exploration where you get to know unheard aspects of each other that even your partner cannot verbalise for you.
The southern part of Asia has been attracting tourists worldwide over the years, and Singapore and Bali have always been humble to Indians. There Bali will satisfy your natural flair, and Singapore will take the adventure to its peak. Overall, Singapore and Bali are great options for honeymoon couples.
But do you know about the top activities and things to do during your honeymoon in Singapore and Bali that will give you more romance and thrill every moment? So let's see what are the 10 top things that should be on the list of all couples visiting Singapore and Bali.
1. Sneak into Bali's Underwater World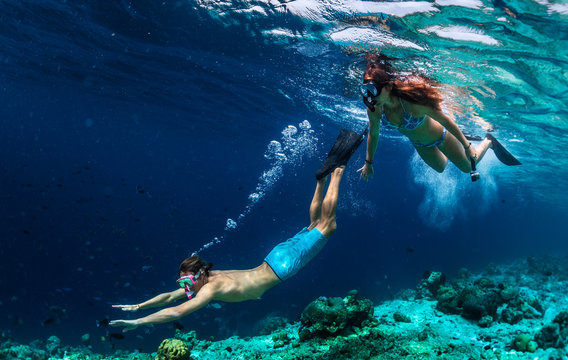 The seafloor of Bali is in abundance of biodiversity and colourful coral reefs, so why shouldn't the lovely couple enter this unknown world. You can opt for water snorkelling with a trainer or get on board a submarine. The water world is exceptionally serene, and there cannot be a better way to start your honeymoon in Bali.
Place: Amuk Bay
Cost for two people: 13,500 INR
2. Rent a Helicopter for Bird Eye View of Island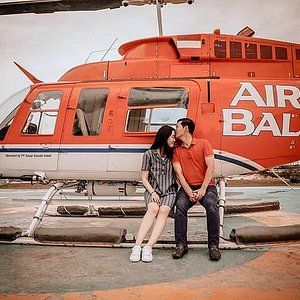 What about the idea of hovering over this beautiful island? You will not find a great place like Bali in other countries. So why not enjoy the views of dense rainforests and ready to boil volcanoes with the help of a helicopter. Don't forget to take your camera along before boarding the helicopter as the images make the scenery come alive.
Average cost for couple: INR 25,000
3. Walk Along the Campuhan Ridge
Holding the hand of your beloved and walking along a secluded path, campuhan is a trail whose sprawling rice-tree-covered terrain gives a feeling of Bali's maidenhood. The trail is fascinating and brings the couple closer together, so the campuhan ridge is a great way to explore some unheard-of adventures.
Place: Jalan Raya Campuan
4. Reinvent the Energy with Couples Spa
The Bali Traditional Spa is the perfect way to unleash your energies after a daily exploration. In addition to a traditional massage, Bali has a myriad of options for wine bathtub spas, flower therapy, and massages with several aromatic oils. Along with physical and mental relaxation, it will brighten the couple's skin, and then you can go to your private resort and think about finding mutual ecstasy.
5. Join a Couples Cooking Class
It would be wise to look for household solutions on honeymoon. Let's start with traditional Bali cuisine. You can join a cooking class for one or two days where the chef will help you choose and flavour your vegetables. By joining Cooking Tasks, you will be able to exmine each other's cooking skills and experience love by tasting each other's food.
Average Cost: INR 6000
6. Romantic Dinner in Singapore Flyer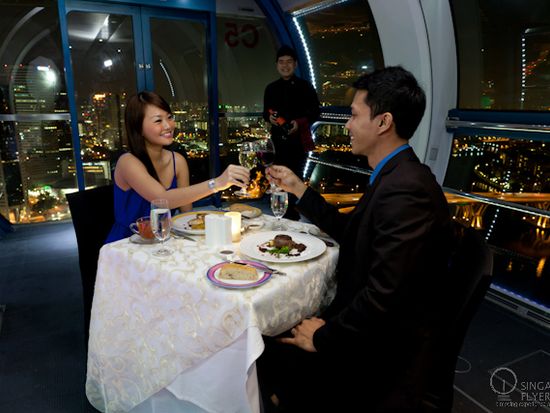 The Singapore Flyer is a giant wheel in the middle of downtown, and each capsule is no less than a tiny hotel. Nothing can be more romantic than this for a honeymoon couple to do in Singapore. Don't it feel exciting to be with your beloved in a tiny capsule at the top of the beautiful island? Chose the Singapore flyer for this fantastic dinner together as you will tell the story of this journey for many years to come.
Cost for couple: 5,000
7. Take a Tour of Gardens By The Bay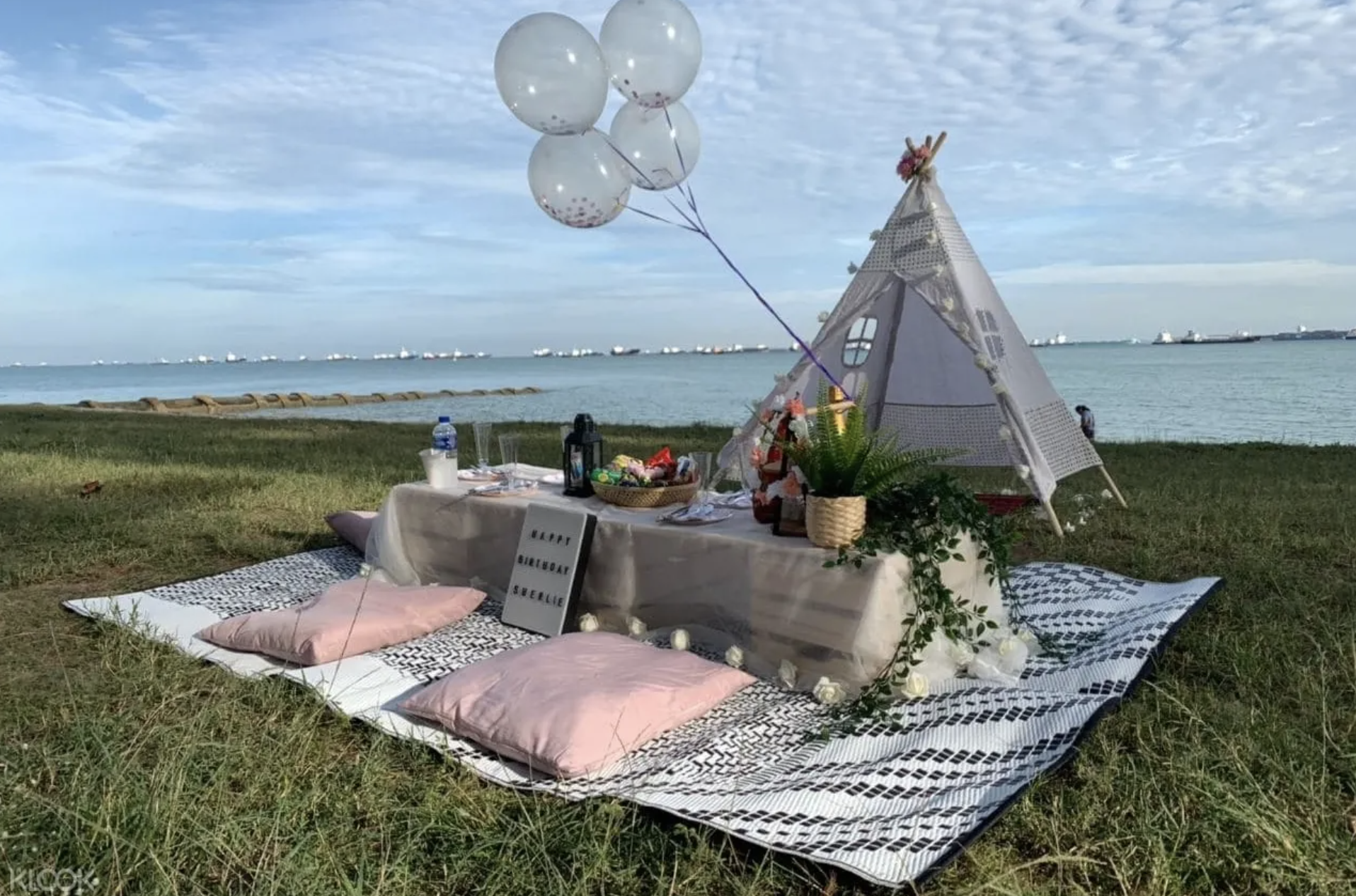 A flower garden has always been a romantic place for couples. Singapore's Gardens by the Bay is an opportunity for couples to make it like a picnic, just go for some shopping for tent decoration, and relax in the flower garden. The sunset view from the Garden in the evening will immortalize the love in both of you.
8. Singapore Night Safari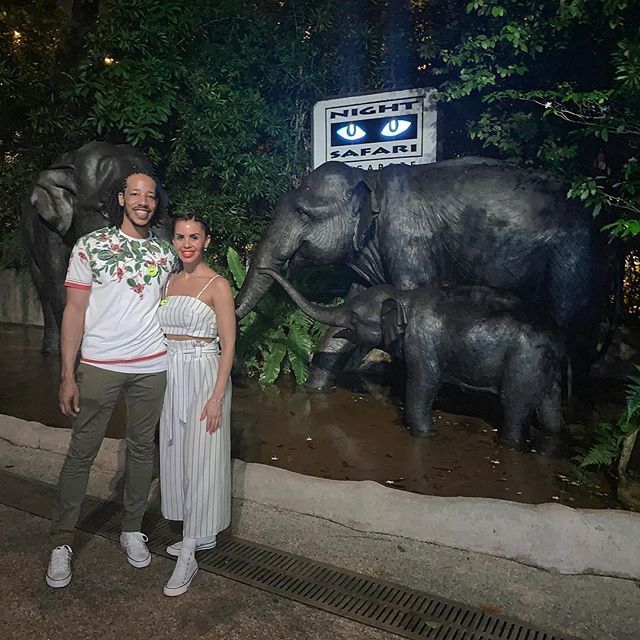 Singapore night safari is an exciting journey for couples. It would be interesting to test each other's patience in the screams of animals together. So book two tickets for a night safari and go on this mysterious journey with your partner in the open tram.
9. Sail in a Romantic Cruise
For the land-bored couple, the luxurious cruise ride will be perfect for spending some private moments. You can book a private yacht or go for a cabin on a more extensive cruise as an option. The cruise is full of all the facilities, so you will not miss the land. Cruise booking is one of the hottest trends for couples visiting Singapore on honeymoon, so why should the lovely couple be deprived of it.
10. Thrilling Adventure Cove Waterpark
Adventure Cove Waterpark will kick-start the adrenaline rush in couples. Singapore has no shortage of water sports; whether you slip off the high slides and get submerged or chat with the fishes while snorkelling, it's all yours.
So, while going for Singapore Bali honeymoon, try these ten things to do and leave with a beautiful bundle of memories. Often, couples doubt whether it would be better to book a package to explore Singapore and Bali or stumble like a nomad. Since you are looking for a planned and neat honeymoon trip, then the Singapore Bali package is the one for you without hesitation, in which you will be able to try all the activities mentioned above.
The Singapore Bali travel package from India's best Travel agent, Roaming Routes, will give you a 2-day cruise tour and a visit to the major attractions in Singapore and Bali. Very affordable and with no cancellation charges, you can easily book Singapore Bali package options on the Roaming Routes website.